Health Care Services at Extendicare Kildonan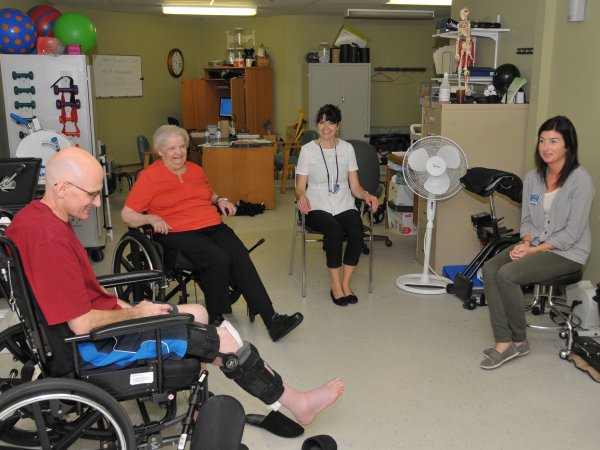 Long-term care
Extendicare's long-term care services are designed for people who can no longer be cared for at home or in assisted living. Our homes specialize in providing long-term care and a variety of innovative services and programs that help support the physical and emotional needs of an individual over an extended period of time, whether that is a period of months or even years.
Dignity, compassion, and clinical expertise | High-quality end-of-life care delivery
Every resident and their family deserve compassionate and high-quality care at each step of their journey in long-term care.
To support those in our care as they enter or prepare for their final chapter in long-term care, our teams work with families to tailor individualized care plans for their loved ones, in what can be some of the most difficult times in their lives.
We provide enhanced palliative care training for interdisciplinary teams across each of our homes in partnership with Pallium Canada, Canada's leading palliative care educators, to enable our team members to provide high-quality clinical, spiritual, and emotional palliative care supports for residents and their families.
Are you a family member or essential care partner?
Pallium offers free Essential Caregiver Palliative Care Training to families. For more information, practical training and resources for caregiver partners to support loved ones in palliative care, visit: LEAP Carers - Pallium Canada